Jayson Watson is currently booking for July 15th through October 15th, 2019 at Rogue River Bay, Gold Beach, Oregon. Gold Beach, Oregon is a small town on the Southern Oregon Coast where the Rogue River meets the Pacific Ocean. Gold Beach is located in the portion of the Oregon Coast Region, South of Port Orford, known as the "Oregon's Banana Belt", due to it's mild and relatively predictable climate. It is approximately 45 miles North of the California border.
We will be trolling at the Rogue River Bay for the early run of the Fall Chinook Salmon. Average weight of the Fall Chinook (King Salmon) is between 15 lbs. and 40 lbs. Limit for the oceans bright Kings is 2 adult Kings per day per angler. Coho (Silvers) Salmon start mid- September through October, averaging 6 lbs. to 15 lbs. They hit hard and will give you a fight.
My Uncle Wayne Webb has taught multiple generations of our family the art of salmon, steelhead and bass fishing on the rivers and lakes of Oregon for over 45 years.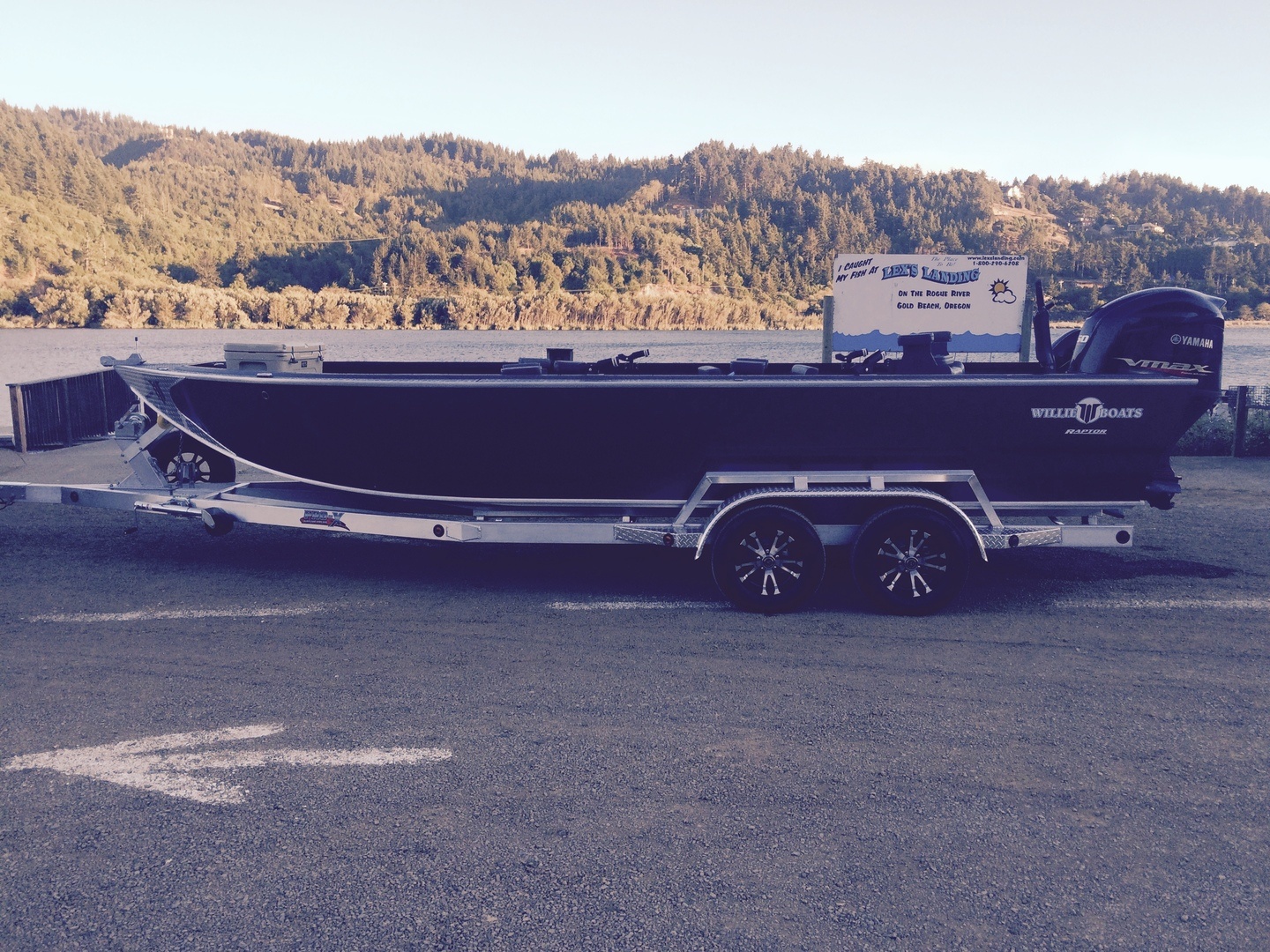 I have over 35 years of boating and fishing experience. When purchasing a new fishing boat, I wanted the best. I decided upon a new 22.5 foot Willie Raptor Boat for the 2019 season. The Willie Raptor is very comfortable to fish out of with a spacious interior and deluxe armchair seats. We will be fishing with Lamiglas 8'8" poles and Tekota 500 Reels with counters. I will supply all the bait and fishing supplies.
We will be making lifelong memories fishing on the Rogue River Bay. Anglers of all ages and skill levels are welcome.